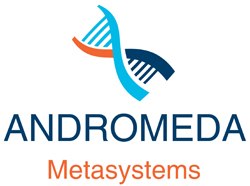 Andromeda Metasystems is a new company formed by kinesiologists, largely for kinesiologists. We have found that the latest generation of NLS (non linear resonance) diagnostic computers give an extra edge to traditional AK diagnosis.
Imagine 3D full colour anatomical sections through the body on your computer screen and then imagine these slices being evaluated by an inaudible vibrational signal, transmitted through headphones. Little 'Indus' points on the illustration light up as the scan of each section occurs, giving a colour coded reading of the degree of vibrational resonance compared to normal.
The machine can do a full body scan, or just specific areas, in minutes.
We have been using the healing 'Metapathia' programme integrated in the equipment to great effect, especially in bacteria and virus deactivation.
Come and see us on the Andromeda stand and try it for yourself. Seeing is believing!